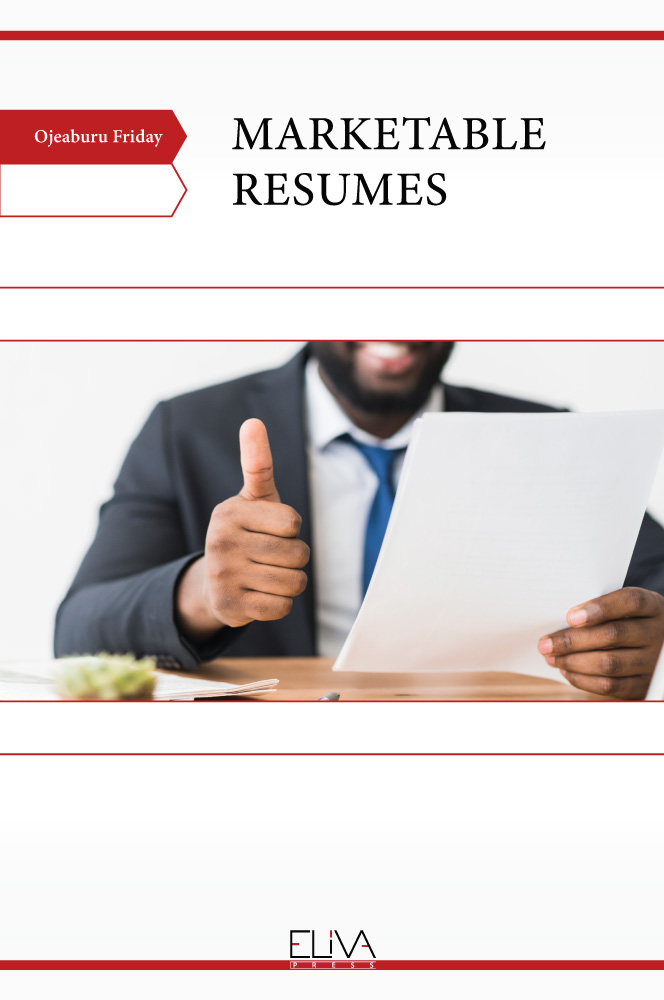 MARKETABLE RESUMES
$ 32.5
Description
Marketable Resumes will show you how to write a resume that stands among other job seekers. Marketable resumes is a marketing tool that speaks on behalf of a job seeker. The book came as a result of detailed research carried out by the author. To get it right, it took the author several years to produce this book. Ojeaburu Friday has guided over 500 job seeker and has consulted for over 100 organisations on a job interview. He has been in the business of coaching people on how to produce marketable resumes.

The way your resume is package matter a lot. This book is more than a collection of tips. The reason is that the job seeker will not be there when his or her resume is shortlisted. The book shares an understanding of the meaning of resume down to scannable resume and a lot more. The book revealed detail step-by-step ways to write a marketable resume that will stand out in the mix of a crowd.

Marketable Resumes is a massager angel that will assist job seeker produce resume without the aid of third parties. It makes writing resume easy and serve as a guide to job seekers and recruiter agency. Jobseeker and recruiter agency will see this book as their companion. The usefulness of this book cannot be over emphases. Jobseeker and recruiter agency will enjoy having this book on their shelf. At the end of each chapter, you would have to produce a resume that shows you in your best possible state.